Warranty Management System for
Shopify
Store
It is a great feature which enables you to create warranty on the products available on your ecommerce store. It helps you to add products one by one and set warranty on each of them with proper description of warranty duration as well the warranty facilities.
Features
Here are some of the features which can really simplify the use of managing Warranties on your products.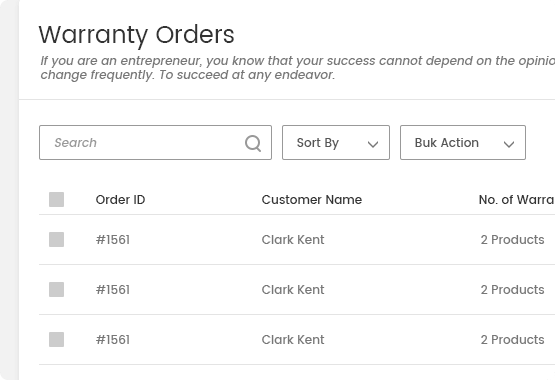 Add Default & Extended Warranty
This System helps you to add default warranty as well as extended warranty, in case customer wants to extend the warranty duration of the product.
View Customer Registered Warranties
You can view the list of details which shows the registered warranties of the customers in the warranty customer detail section of this app.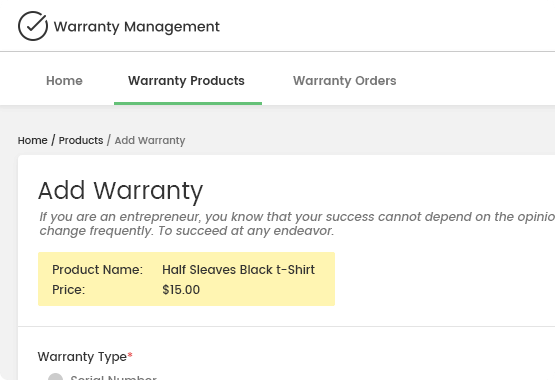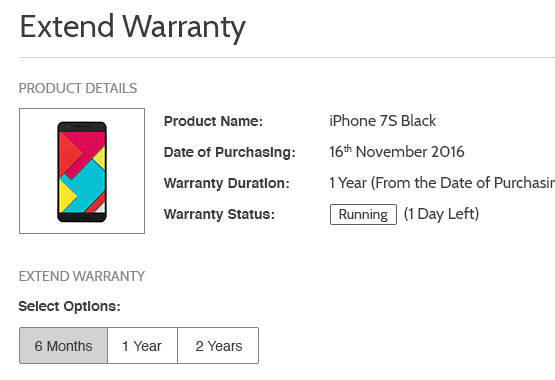 Send Reminder to Customer
Here, you can send a reminder mail to the customer to renew the warranty before the warranty expires and also after your warranty expires.
Registered & Extended Warranty Options for Customers
Customers will get an option to extend warranty on the product on which they have registered warranties.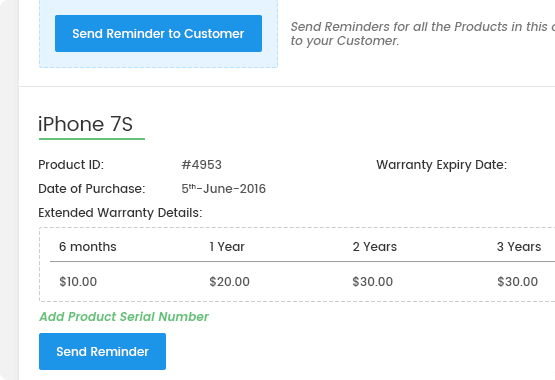 Pricing
We are offering this amazing app at an extremely reasonable price of $9 per month.
Contact
For any help , suggestion or query regarding the App , Please get connected with us on :
(+91)9870284067 : support@webkul.com
We will be glad to hear from you